Prices and norms
UNEDasiss 2019 CALL FOR REQUESTS
The call for requests for accreditation will be open from the middle of February until the beginning of December of 2019. The computerized requests application may be accessed at the UNEDasiss website during that time.
The fees to be paid for the UNEDasiss accreditation have been approved by the Governing Board of the UNED and by its Social Council. The approved prices for the different accreditation services are as following: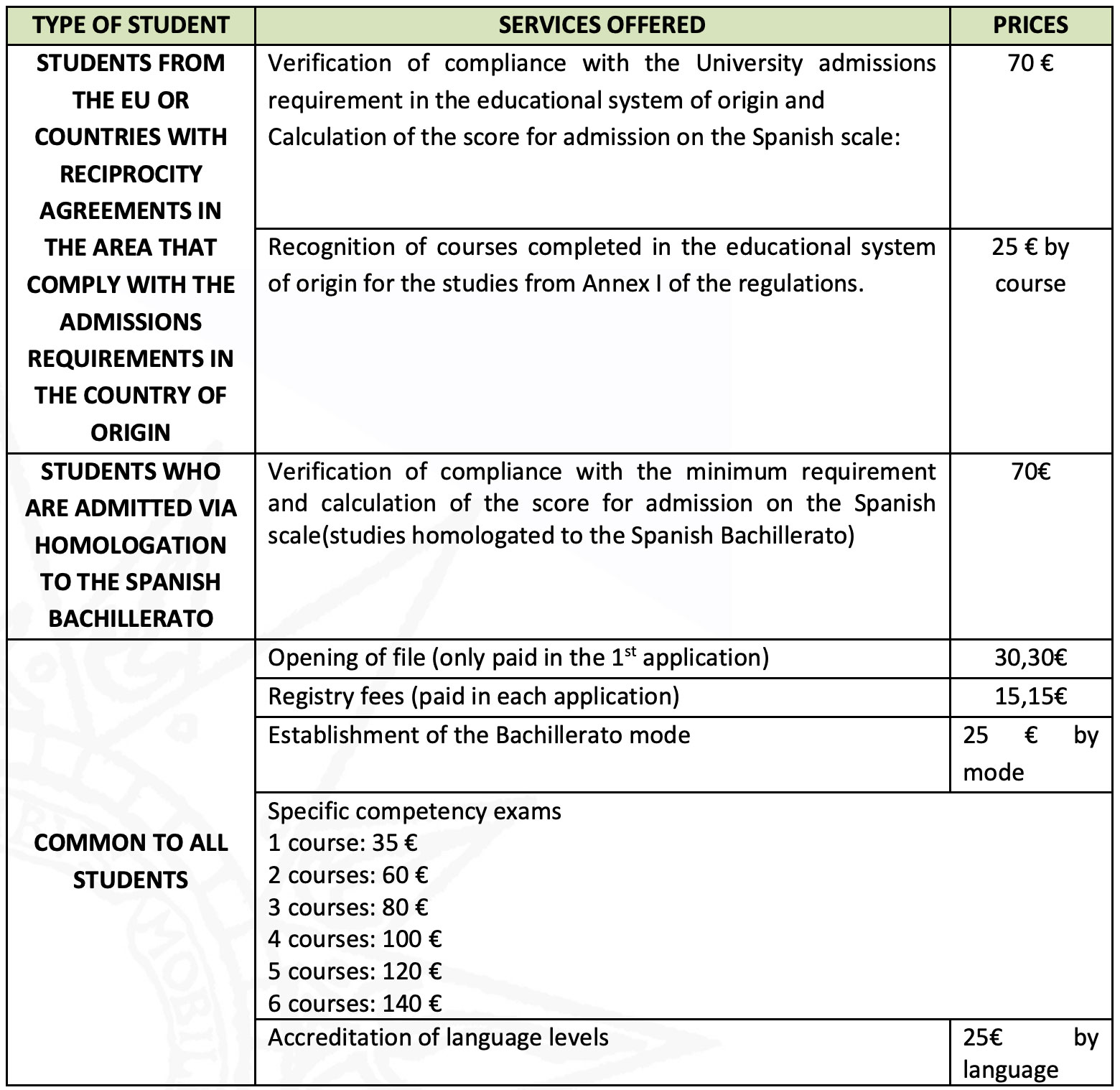 Exemptions or reductions may not be applied to these fees.
Students must pay the corresponding fees for all the accreditation services requested, even if these result denied by UNEDassiss once the documentation provided is reviewed.
Once the application is sent, the student may not eliminate services already requested, though it will be possible to modify services or increase the number of accreditation services requested.
Modifications will only be accepted if they do not imply a decrease in the amount to be paid and have been requested prior to the issue of accreditations or the deadline for requesting PCE.
The request for the recognition of a subject that has not yet been studied shall be paid, although the resolution of this request may be negative.
RETURN OF FEES UNEDasiss
In general, the reasons and causes for fee returns are established in articles 12 and 27.5 of the Law on Public Rates and Prices.
The refund of the amounts paid will only proceed in the following cases:
Duplicate payments for the same item.
Payments over the mandatory rates.
When the service has not been provided due to causes attributed to UNEDasiss.
When the student does not meet the minimum requirements to access the university and that
is verified by the UNED.
Student deceases.
Under no circumstances will the amount paid for secretarial fees and file opening be refund.
All refund requests will be initiated at the request of the interested party and will be processed once the call is finalized.
There will be no refund based on the following reasons:
Missing an exam.
The university of destination does not require certain services or does not accept the
UNEDasiss accreditation.
The services requested are not necessary.
The services requested have been denied.
The applicant has been required to provide documentation that has not been provided.